Rilao Project
Science of Fiction 2014 was a huge success
Over 250 thought leaders, academics, students and professionals joined the 2014 Science of Fiction & Sound of Fiction events last October 24-26.
"This event is the only one of its kind. There are no panelists, no speakers and no audience, only a fantastic range of participants, all experts in their field. There's no stage, just a collective gathering to conduct a deep experiment into vast collaborative world building," stated Professor Alex McDowell at the start of the festival. He went on, "there are rules and parameters to frame the narrative possibilities of the world, and we expect you to develop them by breaking them". Framing the weekend dialogue within this horizontal and interactive conversation space, individuals assembled into diverse fungi of industries, schools and disciplines to experience the very first unveiling in almost 100 years of the mysterious Archipelago of Rilao.
Watch: Building Worlds At Science of Fiction 2014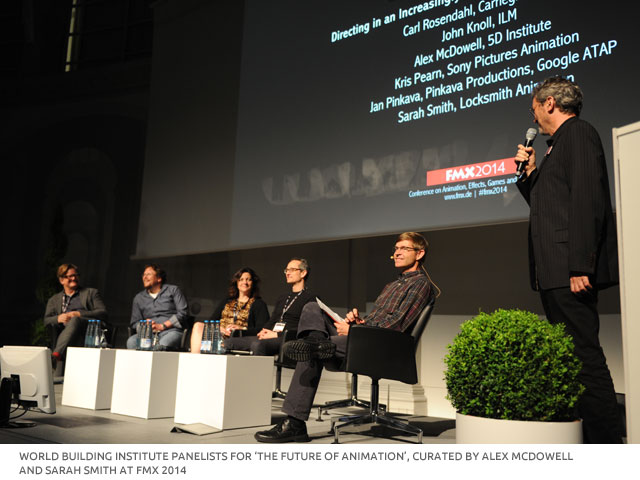 Building Rilao and the Science of Fiction at FMX, Stuttgart, May 2015
We look forward to continuing these international dialogues with you at FMX 2015 in Stuttgart, Germany in May. There we will run the next iteration of the open source world of Rilao, alongside the leading experts in animation, mixed and synchromedia in FMX's four day discussion of the futures of media and storytelling. There will be extensive discussion of the future of virtual and augmented reality, and the ways in which world building becomes the base for new mixed reality narratives. And there are rumors of a flying Whale. We'll see you there!